Can Dental Implants Be Done In One Day?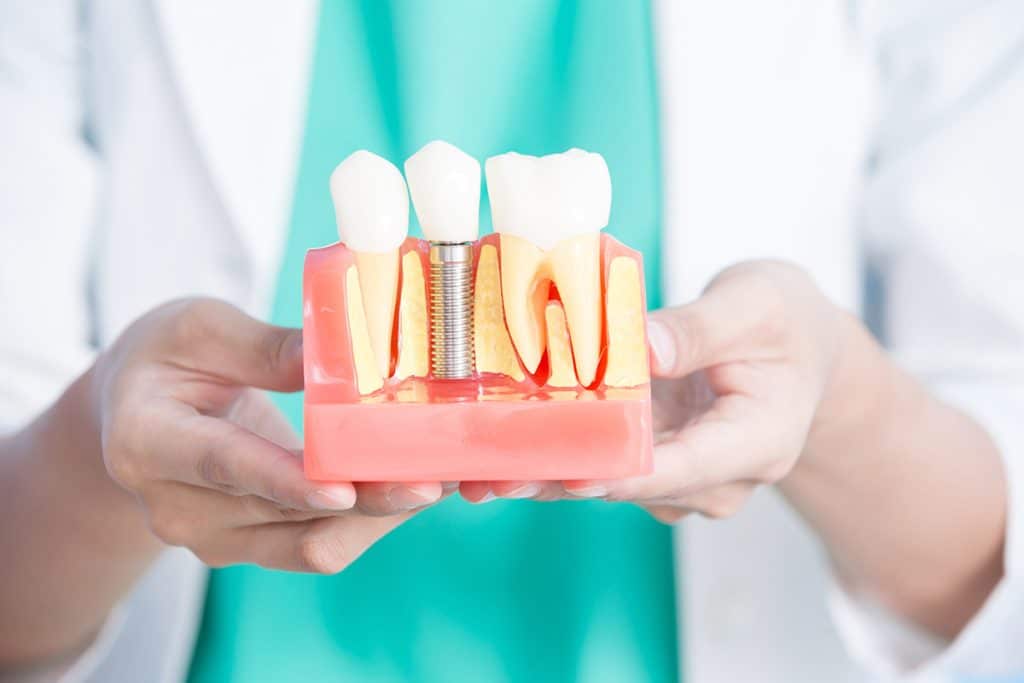 Same-day dental implants are transforming cosmetic dentistry. New procedures enable dentists to deliver picture-perfect smiles to patients in mere hours, instead of over months.
Innovations like accelerated implants demonstrate the remarkable progress in cosmetic dentistry. Patients can now achieve stunning smile makeovers in a single office visit.
Understanding Dental Implants
Dental implants serve as artificial roots surgically embedded in the jawbone, providing a firm foundation for replacement teeth. This modern alternative to conventional dentures creates natural-looking, durable smile restorations.
Traditionally, the process spanned months with multiple visits for assessment, implant placement, healing time, and attachment of new teeth. This gradual approach optimized outcomes.
Same-day implants revolutionize this process by condensing the entire procedure into a single day. Patients benefit from renewed, fully functional smiles in one convenient visit instead of drawn-out traditional timelines.
These accelerated implants allow transformative smile makeovers in just hours, eliminating months-long waits. This streamlined approach showcases the dramatic evolution of dental implant technology.
Advantages of One-Day Dental Implants
The premier benefit of same-day dental implants is unparalleled convenience. Rather than multiple visits stretched over months like traditional methods, one-day implants provide a brand-new smile in mere hours. This lightning-fast timeline is perfect for busy individuals or those seeking prompt restoration.
Same-day implantation also eliminates the need for temporary teeth used in standard procedures while awaiting permanent ones. By finishing the full process in a single session, patients avoid the hassle and discomfort of interim dentures.
Psychologically, the instant smile transformation from same-day implants can greatly uplift confidence and self-esteem. Regaining full function and aesthetics so quickly can profoundly improve quality of life. Walking out with a stunning new smile the very same day makes accelerated implants an extremely attractive option.
With the comfort of a single, convenient visit and the emotional benefits of an instant smile makeover, same-day dental implants offer an unbeatable patient experience. Their ability to deliver transformative results in just hours makes them a premier choice for smile restoration.
Considerations for One-Day Dental Implants
While same-day dental implants are appealing for their speed, important factors should be weighed first. Not all patients may be suitable, so a careful evaluation of individual needs is critical in determining appropriate treatment.
A key consideration is jawbone density and volume. Adequate bone is crucial for proper implant placement and longevity. Some patients may need bone grafting or other preparatory procedures to optimize conditions for same-day implantation.
The patient's overall oral health must also be assessed. Issues like gum disease, decay, or other preexisting conditions may need to be addressed beforehand. A comprehensive exam and treatment plan can help ensure the success of the expedited implants.
Rushing into instant implants without fully evaluating candidacy risks later failure. Though convenient, carefully reviewing each patient's circumstances avoids disappointment and supports the best outcomes. An experienced dentist can best advise on appropriateness after a thorough consultation and examination.
Dental Implants in Fort Collins
Same-day dental implants have revolutionized smile restorations with their unparalleled speed and convenience. By compressing the entire process into one day, patients can enjoy an instant smile transformation.
However, this accelerated option requires careful consideration and guidance from a qualified dentist. Thorough evaluations, open discussions, and personalized treatment plans are key to ensuring success and satisfaction. To see if same-day implants are right for you, contact us at 970-482-1477.
Recent Posts
Contact Us
Fort Collins Dental Center
2000 Vermont Drive #200
Fort Collins, CO 80525
Monday | 8am - 5pm
Tuesday | 8am - 5pm
Wednesday | 8am - 5pm
Thursday | 8am - 12pm
Friday | 8am - 12pm
Saturday | Closed
Sunday | Closed